International business can be very complex and confusing, particularly when emotions run hot and dealings don't go as planned.  Such is the case with a German corporation, Solar Millenium AG (SMAG)–the parent company of Solar Trust of America (STA).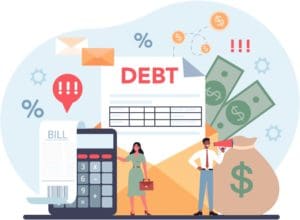 At the time of the controversy, SMAG owned several subsidiaries, including STA.  The U.S. subsidiaries worked to develop solar power facilities in California and Nevada and were organized under Delaware law.  In Germany, SMAG needed a new chairman for its board of directors, so Hannes Kuhn (a co-founder and board member of SMAG) approached Utz Claassen to persuade him to take the position.  After Kuhn presented Claassen with information about the company and its business plan, Claassen accepted the role.  Shortly after that, Claassen determined the company's actual state did not match what had been presented to him, and within two and a half months, Claassen resigned from the position.  That's when things started going sour.
According to Claassen, Kuhn and STA began attacking Claassen with public claims that blamed him for the organization's problems.  It appeared that the organization had significant issues, and Claassen alleged that Kuhn had attempted to deflect the blame to him when in reality, the problems existed before Claassen took the role.  This began a series of legal proceedings between Claassen and Kuhn and the subsidiaries to deal with claims of defamation, which were complicated by arguments over jurisdiction.
During these proceedings, STA hired a German law firm, Krammer Jahn Rechtsanwaltsgesellschaft mbH (Krammer), to represent them in one of the lawsuits with Claassen.  The action was initially dismissed; however, after an appeal, the German court re-introduced the suit and provided an opinion that increased the amount of damages.  In between the original lawsuit and the appeal, STA and other affiliates filed for Chapter 11 bankruptcy.
Krammar, acting on the opinion provided by the German courts and the German Fee Act, sent STA a bill for $260,000, which was far more than STA estimated initially.  STA claimed that Krammar had only represented them in the original lawsuit, not the appeal, and refused to pay.  As a result, Krammar now had a case for summary judgment against STA and filed it with the bankruptcy liquidation trustee.  As proof of STA's debt, Krammar cited the engagement letter, the German Fee Act, and the German opinion provided by the courts.
Here's where incomplete translation did them in.
All relevant documents to be considered in U.S. bankruptcy court proceedings must be filed in English or be translated into English.  While he did provide a translated version of the engagement letter, Krammer only provided partial translations of the German opinion and German Fee Act–only those sections he felt were relevant to the case.
The bankruptcy court cited precedent from the First and Eleventh Circuits to determine that when a foreign language document is submitted without translation, the document may be excluded from the record on summary judgment, including incomplete translations.  As such, those two documents were not included, and since his argument was primarily based on them, the U.S. bankruptcy court determined a question of material fact persisted and denied Krammer's motion for summary judgment.
The moral of the story.
When you or your client is dealing with a complicated international matter, it's important to use translation services with expertise in international law.  In this example, a professional translation service that features international attorneys with U.S. bankruptcy court experience should have realized the entire document, not just subsections, is required by the bankruptcy court to be translated to English.  Krammar could have realized a different outcome had he gotten better advice about the legal translations required.
At The Perfect Translation, we believe accurate legal translations require language proficiency and professional expertise.  We connect our clients with legal translators who have the knowledge, background, and experience in the type of work they are translating.  We provide certified and notarized document translation services for immigration, business, real estate, financial, academic, legal, and medical industries.  When accurate translations are critical to your work, contact The Perfect Translation.  Click here to get a free quote today.