The world is a global village, yet language barriers still exist. As businesses increasingly expand their reach into international markets, technical translation becomes more critical than ever. It involves the translation of highly specialized content in fields such as engineering, law, medicine, and technology, among others. Technical translation can help break down these barriers and improve communication for all parties involved.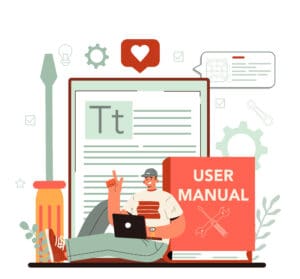 Companies that operate globally need technical translation services to ensure that their messages are accurately conveyed to their target audience. The software and tech industry, for instance, often requires technical translation services for the translation of software manuals and user interfaces. Medical device manufacturers may require technical translations for user manuals and regulatory submissions. Other industries that often require technical translation include the automotive, energy, and aerospace sectors.
What is Technical Translation?
Technical translation refers to the process of translating technical documents or texts from one language to another. This is a specialized field that involves translating words and texts that relate to technical subjects or the practical application of scientific and technological information.
There are various types of technical translation services, including software strings, user manuals, website translation services, scientific manuals, document translation, instruction manuals, engineering plans, patents, legal documents, technical reports, marketing materials, software codes, and more.
The Process
This is a highly specialized field that requires attention to detail and precision. The process involves more than just a straightforward translation of words from one language to another. It is complex and requires a highly skilled linguist with expertise in the relevant field.
One of the critical aspects of technical translation is creating a glossary. This step ensures consistency in terminology and style throughout the project. A glossary is a list of technical terms and their translations in the target language. The glossary is compiled before the process begins and serves as a reference for the translator to ensure consistency and accuracy.
Editing and proofreading are crucial stages in technical translation. The document is reviewed by another linguist or editor to ensure accuracy, consistency, and clarity. The editor checks for grammar, spelling, and punctuation errors, ensuring that the final document is of high quality.
Lastly, formatting is critical. The final document must match the original document in terms of page layout, approximate word count, and style. This step ensures that the translated document is user-friendly and easy to read.
Challenges
Technical translation has many challenges. Technical documentation can be lengthy and complex, making it difficult to translate. Technical terms are often written in a specific style and format that can be challenging to read and understand, especially for someone unfamiliar with the terminology or technological information.  Translation errors can have significant consequences for the reader of the final product, which will reflect back on the company with an impact on time, money, and reputation.
Benefits of Professional Technical Translation
Because these types of projects are challenging, it's important to use a qualified partner to help with this work. Seeking the services of a professional translation service to manage the translation of technical documents includes:
Improved communication with international clients, which can lead to a wider outreach and better customer service by understanding the needs of customers from different regions.
Breaking down language barriers that limit business opportunities in different parts of the world.
Making technical information accessible to a wider audience and improving the accuracy and understanding of technical documents.
Enhancing accuracy and efficiency in the workplace by ensuring that technical documents are translated and formatted correctly.
The Perfect Translation is Your Partner for Professional Translation Services
A professional translation service is essential for technical translations because technical documents often contain industry-specific terminology, which requires specialized knowledge and expertise. A professional translator who is well-versed in the subject matter can provide a more accurate translation, ensuring that the message is conveyed correctly and clearly. They also provide quality assurance measures, such as proofreading and editing, to ensure that the final document is free of errors and consistent in tone and style, and use translation memory tools to ensure consistency across multiple documents and projects.
Our translators also know protecting your company's confidentiality is paramount. Technical documents often contain sensitive or proprietary information, and our translators use secure methods to protect the confidentiality of your documents and files.
The Perfect Translation uses teams of language experts who have professional experience in the legal topics you're dealing with–from patents to contracts, disclosures, and advertising materials.  Don't leave your important translation work to computerized bots or generalized linguists.  Contact us today for a free quote and learn more about what makes The Perfect Translation the best place to get accurate legal translations.