As borders begin opening up again in the post-pandemic, you or your children may be interested in participating in a study abroad program.  These programs offer students the opportunity to gain an education from an accredited institution while immersing themselves in a foreign culture and language.  If this sounds appealing, then it's a good idea to prepare well ahead of time.
Before you start down this path, do you have a passport?
While it's not difficult for U.S. citizens to obtain passports, the timeline for processing applications has become very delayed.  Effective October 8, 2021, the U.S. government estimates the process to take up to 14 weeks from the day an application is submitted to when the applicant receives the passport.  Expedited services only cut it down to about ten weeks.
Next, determine if a student visa is required.
Most countries have rules limiting the amount of time a visitor can stay within the borders or limit whether a person may enter at all.  Student visas provide a person with authorization to reside in a foreign country temporarily while participating in a study abroad program.  A student visa is supplemental to a travel passport, and once issued, is placed within the passport pages.  Your study abroad agency should provide you with information about the requirements and where you need to apply for the student visa.
Finally, collect your documentation.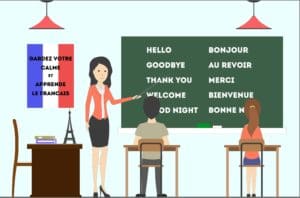 Each study abroad program has unique application procedures, including requirements that original documents be accompanied by certified, translated copies.  Some of the forms you may need to have translated into the language of the host country include:
School or university application forms.
S. Passport and Student Visa
Academic records and transcripts
Diploma and academic certifications
Language proficiency certifications
Proof of financial resources
Birth certificate
Other official identification
Reference letters
If you're considering a study abroad program, contact The Perfect Translation for the most accurate translation services.
The Perfect Translation provides accurate translations for official records, transcripts, documents, and other essential material related to immigration, business, real estate, financial, academic, legal, and medical industries.  The translation needs for study abroad opportunities can appear complicated, but our experienced team will work with you to ensure your documentation needs are met.  Our certified translators will ensure your documents are translated accurately and formatted correctly for acceptance by agencies and accredited programs.  Contact us today to receive a free quote and to get started on your project.