Even though there is no national language in the United States, 31 states declare English as the official language on the state level.  By doing so, it only requires English to be used for government communications, but it also serves to set the expectations for other official business.  However, the way states handle foreign languages and translation requirements are vastly different.  Take California and Florida as examples.  Both states have declared English to be their official language, yet other language laws in their states are very different from each other.
By now, most people are familiar with the legislation in California that requires language translation.  California's legislature requires businesses who negotiate specific consumer contracts in Spanish, Chinese, Tagalog, Vietnamese, or Korean to provide a translated version of the contract to all parties of the agreement before signing the contract.  Those contracts include auto sales and lease agreements, apartment leases and rental agreements, mortgages, legal services agreements, and any loans and other extensions of credit intended for personal, family, or household purposes.
Florida, however, takes the opposite approach in holding parties responsible for contractual obligations regardless of the language they speak.  The state has an overall assumption that parties to a contract understand the agreement's contents before signing it.  A court case related to the matter says,
"If a person cannot read the instrument, it is as much his duty to procure some reliable person to read and explain it to him, before he signs it, as it would be to read it before he signed it if he were able to do so, and his failure to obtain a reading and explanation of it is such gross negligence as will estop him from avoiding it on the ground that he was ignorant of its contents." (Merrill, Lynch, Pierce, Fenner & Smith, Inc., 467 So. 2d 311, 313 (Fla. 5th DCA 1985) (quoting Sutton v. Crane, 101 So. 2d 823 (Fla. 2d DCA 1958)))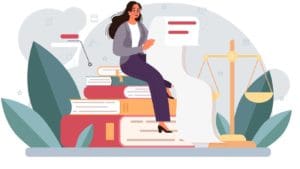 However, Florida has a new law on the books that goes against this direction that some medical providers must be aware of.  Florida statute 636.015 requires prepaid limited health service organizations and discount plan organizations negotiating with parties in a language other than English to provide translated agreements.  This law also requires these organizations to provide English translations of all advertisements printed or broadcasted in a language other than English.
A prepaid limited health service organization is one that "in return for a prepayment, undertakes to provide or arrange for the provision of one or ore limited health services to enrollees" such as dental care, vision care, mental health services, substance abuse services, pharmaceutical services, and others.  It does not include hospital, medical, surgical, or emergency services as a whole.
When your business requires an agreement to be signed by non-English speakers, get accurate translations by the professionals at The Perfect Translation.
At The Perfect Translation, we have a team of legal professionals who know the laws impacting contract translations and will provide you with the accurate translations you need.  All of our translations are performed by pedigreed linguists holding a variety of certifications and degrees.
Need it done fast?  We offer optional expedited turnaround and hard copy printing and shipping.
Getting accurate translations of your important documents is as easy as contacting The Perfect Translation.  Click here for a free quote today.