For many people, immigrating to the United States represents an opportunity for freedom and personal achievement.  The "American Dream" continues to attract people worldwide, and as of 2019, more than 44.9 million immigrants call the United States home.
It may be shocking to viewers of mainstream media's news outlets to learn that most immigrants are not from Mexico.  More immigrants have come from Asia–primarily India and China–than any other foreign country for more than a decade.  More than a million immigrants come to the United States each year.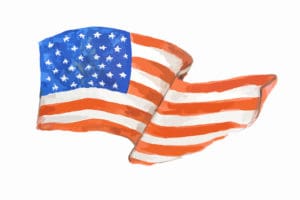 For 2018, most immigrants arrived from:
China: 149,000
India: 129,000
Mexico: 120,000
Philippines: 46,000
The U.S. Citizenship and Immigration Service (USCIS) oversees all immigration to the United States.  They set very stringent rules and requirements to petition for immigrant status, including requiring copies of vital records and civil documents to accompany applications for immigration and naturalization.  According to their "Electronic Code of Federal Regulations on Aliens and Nationality":
(3) Translations. Any document containing foreign language submitted to USCIS shall be accompanied by a full English language translation which the translator has certified as complete and accurate, and by the translator's certification that he or she is competent to translate from the foreign language into English.
How do poor translations impact immigration process?
Receiving approval as an immigrant to the United States is a process that can take months or even years.  During this time, applicants are in limbo to obtain residency, citizenship, and any applicable immigration benefits available to them.
Poor translations impact the immigration process negatively, as submitting an application to the USCIS with missing, incomplete, or erroneous translations will significantly stall the review and approval process.  The USCIS is very strict about the documentation they receive and will send a request for evidence (RFE) to any applicant who submitted a package that they felt included:
Inaccuracies in the translated documents,
Incomplete information about the translator,
Unauthenticity of the translated documents,
Missing or incomplete translations of documents,
Inadequate or missing certification by the translator.
When an RFE is sent to an applicant, that applicant's file goes on hold, lengthening the process by weeks or months.  If the items requested are not submitted by the deadline in the RFE, the entire application can be denied.  Once documents are submitted, the application must re-enter the queue for reevaluation and assessment.
The best way to ensure an immigration application will be reviewed expeditiously is to work with the professionals at The Perfect Translation.
At The Perfect Translation, we combine industry expertise with language fluency to ensure your translated documents meet USCIS's requirements the first time.  Our team of translators has proven experience working with the USCIS successfully to assist clients in obtaining immigration, naturalization, and citizenship status.  Contact us today for a free quote and to get started on your project.