Obtaining an accurate translation of materials related to a patent application is critical.  Not only is it complicated to determine when and if errors can be corrected, but a patent approved with incorrect information leads to enforcement difficulties or even a worthless document.  
According to authors Theo Grunewald and Alexander J Wurzer, "In a globalised world, the quality of patent translations has become a key issue.  A recently conducted survey reveals that poor translations are widespread and are causing active harm to patent owners." The survey they refer to was conducted in 2013 by the Steibeis Institute for Intellectual Property Management and reported 81% of respondents experienced incorrect translations in applications.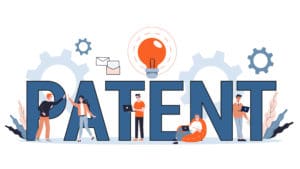 Can an error in patent translations be corrected?
Sometimes, yet it is confusing at best.  According to the United States Patent and Trademark Office's guidelines (2163), if the error is "obvious," a correction can be filed without resulting in a new application during certain phases of the process.  Of course, the challenge is to determine what constitutes "obvious."  There are also limitations about how broad a change the correction can create.
Consider additional complications that arise when working with a foreign country's patent office.  For example, the European Patent Office includes provisions to allow error corrections during proceedings prior to the application approval, yet another section of their guidance seems to indicate no allowance for corrections.
What are the costs of errors?
Applications may not be approved at all because parties are not on the same page regarding the specifications and details of the matter.

Errors uncovered during the application process can sometimes be corrected, but significant time and effort are spent in correspondence with the applicable divisions to amend the documents and create a new understanding of the matter at hand.

Patents approved with incorrect translations are difficult to manage well and may lead to infringement that cannot be prosecuted. For example, one patent with Russia should have included a phrase meaning, "a container adapted to contain a body of liquid," but the sentence was translated to "a container with a body of liquid."  A company got away with replicating the original product because it did not include the liquid which the incorrectly translated patent said the protected product required.

Long-term impacts can be felt as parties are left with a lack of understanding of the actual specifications and owners of intellectual property fail to receive the protections they felt they paid for.
Obtaining patent translations with professional expertise in legal documentation is an investment worth paying for!  Contact the team at The Perfect Translation to discuss your specific needs.  We understand the importance of every detail from using the correct grammar and punctuation all the way to making sure the original intention is accurately translated into the target document.