International adoption processes are complicated at best.  Every country has different requirements, but one element you can count on is that it will require a long list of documentation.  Most countries require documents to be submitted in their original version in your native language as well as being translated into the other country's language.  To make matters more confusing, photocopies and translated versions usually need to be certified and apostilled and be accompanied by a Certificate of Translation.
What types of documents are usually required for international adoptions?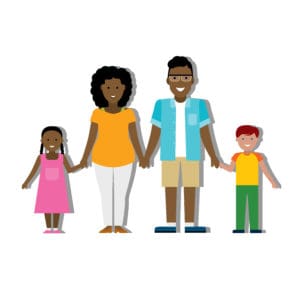 The list of legal translations of adoption documents needed is significant and can grow as adoption services review your case or judges desire to see more information.  Some of the most common include:
Letter of intent to adopt.
Letter of commitment to the child's birth country's adoption laws.
Letters of recommendation.
Approval certificate from the adoption agency.
Home study reports.
Marriage and birth certificates of the parents.
Passport copies.
FBI background checks.
Medical examinations.
Employment and Income Verification
Financial Statements
Proof of homeownership or rental agreements
USCIS approval notices
What is an apostille?
Most people are familiar with notary certifications.  Notary certifications are often relied upon domestically to prove the authenticity of a document.
An apostille is an authentication certification provided for under the 1961 Hague Apostille Convention.  It is an instrument all countries that belong to the Hague Convention have agreed upon as a standard process for certifying the authenticity of a document.  For a document to be apostilled, it is must first be notarized.  Since vital records cannot be photocopied, original certified copies must be submitted to obtain an apostille.
Each state has its own process for obtaining an apostille.  Most require you to go through the Secretary of State's office in your state.  The process to have a document apostilled is quite simple and affordable.
What if I need a translated version of a document apostilled?
At The Perfect Translation, we use teams of professional translators who have expertise in the subject matter they are translating for.  Your translator will be able to walk you through obtaining the correct notarizations and apostille required for the legal translations of adoption documents they translate.
You'll also rest assured that your documents are translated accurately and completely, including vital records.  This is critical to ensure the adoption process concludes smoothly.  As such, legal translation of adoption documents should never be left to inexperienced or automated translation services.  Contact us today for a free quote!