The immigration application process is complex.  Most applicants spend months collecting all the required documentation and filling out forms.  The waiting process is excruciating.  Those who make it through all these steps and receive a denial are likely to feel frustrated and confused.  If your immigration application was denied, there are a few steps you can take to have your case reviewed again.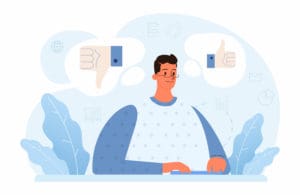 Of course, if you tried to complete the process on your own the first time, it's a good idea to consult with a qualified attorney before appealing your case or resubmitting an application.  The government tracks all the requests you submit, and while it's perfectly acceptable to resubmit an application, there are only so many times you can do this before your case will look suspicious.  Getting an expert on your case will help ensure your second attempt isn't returned for errors or other avoidable issues.
How was your immigration application denied?
The steps you need to take next will depend on what type of application you submitted, when the denial was issued, and the reason for the denial.
USCIS Denial of Initial Petition.

  If you filed any of the following and the USCIS denied your initial petition, the easiest way to handle the situation is usually to start over with a new application.  While there is an appeal process, it typically takes longer and the fees are similar.

Form I-129 – Temporary Worker

Form I-129F – Financé of U.S. Citizen 

Form I-130 – Family-Based Immigrant

Form I-140 – Immigrant Worker

Denial of Adjustment of Status.

  If you applied for a green card after being legally admitted into the U.S. and your application is denied, you will need to determine if the USCIS will allow you to appeal the denial.  The letter you receive from USCIS will give you this information as well as steps to file the appeal.  Appealing the application involves sending a request for the USCIS's Administrative Appeals Office (AAO) to review your application with a fresh set of eyes.  If you are not allowed to appeal the decision, you can request for the application to be reconsidered, however, the same person who denied your application may be the same person to review it again.  Sometimes, your attorney may need to take stronger steps to help you continue the application process.

Denial of Temporary Visa at U.S. Consulate. 

There is no appeals process for a denied nonimmigrant/temporary visa from an overseas U.S. Consulate.  In this case, you'll need to determine what the issue with your application was, remedy it, and apply again.

Denial of Immigrant Visa at U.S. Consulate. 

If you applied for an immigrant visa at an overseas U.S. Consulate, they will provide you with a reason for denial.  Usually, denied applications are due to incomplete submissions or missing documentation.  In this case, you'll have one year to resubmit the application with the corrections or missing information.  If you fail to submit it within the provided timeframe, the denial will be permanent with no ability to appeal it.  There are also times when an application is placed into a pending status because the administrative office is awaiting documentation from other agencies, such as obtaining results from a background check.  This status means there is nothing more to provide, and you'll just need to wait a bit longer.
If your immigration application was denied, The Perfect Translation can help make sure your next steps are completed correctly.
At The Perfect Translation, our translators combine legal experience with language fluency to produce accurate legal translations efficiently and affordably.  Our team understands the process the USCIS uses to review and process immigration applications, so they are positioned to best help your clients present their cases most favorably.  Your documents will be translated correctly and formatted appropriately the first time to meet the USCIS requirements.  Contact us today for more information and a free quote.