English is a language that can be difficult for even native speakers to learn to speak and write correctly, but have you ever considered some of the words and phrases that are particularly difficult to translate?
While "gobbledygook" is not a word likely to turn up in a legal translation, this word meaning "jargon-filled language that is difficult to read, maybe intentionally confusing" is ironically one of the most confusing, difficult to translate English words.  It's not a commonly used word so identifying the correct word or phrase in another language may not be top of mind.  Additionally, the sound of the word resembles the sound a turkey makes, but that type of direct translation would be far from accurate.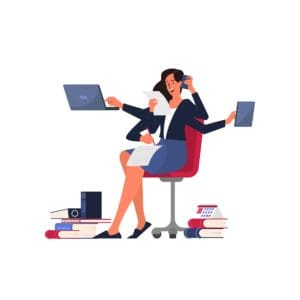 English Phrase Translation Peril
Perhaps more commonly used but difficult to translate is the word, "cheesy."  Americans use this slang phrase to mean a variety of different things from cheap to silly, ridiculous, or even fake.  A good translator must understand the context of the phrase and then identify the most correct word within the other language to convey the true meaning.
Legal language also contains some challenging English phrase translation opportunities.  "Free" can mean at no cost, available, or lacking—all completely different meanings and with the potential to change the terms of a contract if translated in error.  "Trade-off" is a commonly used English phrase meaning to weigh pros and cons to negotiate a solution.  Few languages have a direct equivalent.
We're also really good at creating new, trendy words and phrases with unique meanings that don't have instant translations.  Consider the frequency at which you've heard the terms "auto-tuned," "bromance," "multi-tasking," or "pimp" as in "pimp your house."  While most of us have learned the meanings of these words on the go, they can cause translators significant pause.
When you have important material to translate, you need professional translation services.
Professional translation requires in-depth knowledge of both languages, including analysis of nuanced definitions to confusing words and phrases to ensure complete accuracy.
Contact The Perfect Translation for all of your translation needs.  We provide certified and notarized document translation services for all document types associated with industries such as immigration, business, real estate, financial, academic, legal, and medical.  Click here to get a quote today!