Apostilled, certified, or notarized–oh my!  Several different document certifications can be required, but the how, where, and why for each can be confusing.  For immigration, business, and judicial purposes, it's essential to understand how documents–including translated matters–must be handled to meet processing requirements.
Certified Translations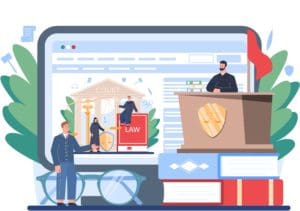 A certified translation doesn't certify that the original document is accurate or truthful. Instead, in this case, the translator attests that the translated version is a complete and accurate representation of the source text.  The translator signs a statement declaring the translation is an accurate reflection of the original document and stamps each page with a certificate verifying the translator's credentials.
Sometimes certified translations are called "sworn translations."  This is because the translator attests that the translated document has the same legal value as the original document according to governmental and educational authorities.
There are many situations where a certified translation is required, including:
Marriage certificates, birth certificates, and other official documents,
Supporting documents for immigration purposes,
Court transcripts,
Academic records,
Medical transcripts, and
Business contracts.
Once a certified translator completes his work, it is likely the translation will still need to receive a notary or apostille certification.
Notarized Translations
In this case, the person who completed the translation presents the source and translated documents to a public notary and swears to their competency for accurately translating the document.  The public notary reviews the information and decides whether or not the translator has the capacity to perform the work accurately.  In this case, the translator accepts legal responsibilities that may arise from errors in their work.
Apostille
An apostille is often required for documents being submitted to countries that belong to the Hague Convention.  For example, most documents submitted for international adoptions require apostille certification.  The apostille certificate declares equal legitimacy of the document between the original and recipient countries.  Usually, these certificates are obtained from the Secretary of State's office in the submitter's home state.  An apostille may be required for a document that has already been certified.
Make your work easier with accurate legal translation services from The Perfect Translation.
The Perfect Translation understands the legal requirements for all types of translation processes, from immigration applications to international contract law and financial disclosure requirements.  Our team is comprised of professionals with language proficiency and subject matter expertise.  We will navigate the processes required for your document to be expeditiously processed in the legal matters you are managing.  Contact us today for more information and a free quote.