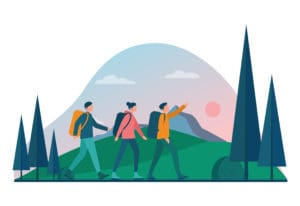 For the casual observer, performing accurate legal translations may seem like a mundane activity:  take a word from one language, convert it to the equivalent word in another language, and eventually, you'll have a fully translated text.  Literal translations like this may serve an occasional tourist well but do not illustrate the full scope of work involved in accurately translating legal documentation.
To understand the issue, let's begin with examining two basic types of translation as outlined by a well-respected scholar of translation, Christiane Nord:  documentary and instrumental translations.  Documentary translations include literal translations and reveal the original type of communication present in the source text.  According to Nord, one of the specific situations in which a documentary translation is appropriate is when the text talks about another text (i.e., an introduction to a financial report.)  On the other hand, instrumental translations take the source text and alter it slightly to retain the creator's meaning in the target language and culture.
As a matter of illustration, here is the difference between a documentary and instrumental translation of stanza 3 of the French poem, "Demain, dès L'aube" by Hugo.
Source Text:
Documentary Translation:
Instrumental Translation:
Je ne regarderai ni l'or du soir qui tombe,

Ni les voiles au loin descendant vers Harfleur,

Et quant j'arriverai, je mettrai sur la tombe

Un bouquet de houx vert et de bruyère en fleur.

I'll see neither the gold of evening gloom

Neither the distant sails going down towards Harfleur,

And when I arrive, I will put on your tomb

A bouquet of green holly and flowering heather (Greenberg, 2003).

I will not look at gold from the evening falls,

Nor the sails off to Harfleur far away;

And when I come, I'll place upon your tomb

Some flowering heather and a holly spray (Greenberg, 2003).
Notice how the documentary translation, while literal, is almost difficult to read since it loses the rhyming convention and flow of the source text, and the images aren't as clear in English.  The instrumental translation, however, retains the original meaning but has been transformed to retain a rhyming convention and better convey the images of the source text.
What does this have to do with accurate legal documentation?
While legal documents are rarely poetic, they often follow standard, conventional patterns.  If you consider some of the most common official documents such as birth certificates, marriage licenses, and death certificates, those from the same source country are formatted in the same manner, and translating them to the target language requires simply understanding the standard formats of the target country.  As a result, it is easy for legal translators to get caught in a routine of providing documentary translations–in fact, many automated translation systems and amateur translators perform this work routinely.
However, not all legal translations are this simple.  Contract terms in a source language may make no sense in a target language if a documentary translation is performed.  The meaning may no longer flow in the target language or be entirely illustrative of the original intent–much like a documentary translation of a poem.  On the other hand, professional legal translators are skilled at creating instrumental translations in these cases.  By combining language fluency with industry expertise, a professional legal translator works with the client to understand the intent and meaning of the source text and then transforms it into the language, grammar, vocabulary, and sentence structure of the target language so the receiver will have the same understanding.
How to Obtain the Most Accurate Legal Translations of a Document
If you have a legal document that requires translation, likely you are in the midst of an important transaction.  You've either spent months negotiating a deal with a foreign representative, you're assisting a prospective immigrant to enter the United States, or perhaps you are working with a family purchasing a retirement property abroad.  In any case, the last thing you want to happen is for errors in the translation process to stall or destroy your work.
At The Perfect Translation, we use teams of professional translators who have expertise in the subject matter they are translating for.  You'll rest assured that The Perfect Translation will translate your documents accurately and completely.  We provide certified and notarized document translation services for all document types associated with immigration, business, real estate, financial, academic, legal, and medical industries.  Contact us today for a free quote!