As the boundaries between countries diminish and the global economy expands, more organizations identify needs and develop programs to ensure accurate language translations.  One such organization at the forefront of illustrating the importance of well-planned and implemented language translation strategies is Communities Creating Healthy Environments or CCHE.
The CCHE is a national capacity-building initiative to support diverse, community-based organizations and indigenous groups in developing practical, cutting-edge, and culturally competent policy initiatives that address the root causes of childhood obesity for communities of color.  In their work, they've learned how language barriers play a part in health and resource inequities.
As a result of their studies, the CCHE established a protocol around "language justice."  For the CCHE, language justice means building and sustaining multilingual spaces in organizations and developing social movements, so everyone's voice is heard as an individual and part of a diversity of communities and cultures.  They recognize that language barriers have created historical patterns of disenfranchisement and oppression, and by unlocking these doors, language, culture, self-expression, and equal participation are allowed to flourish.  Translation allows ideas, concepts, and communication to flow seamlessly between populations once bound by language differences.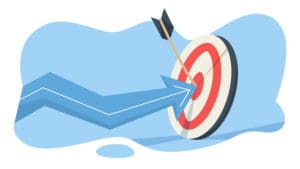 The organization promotes formal language translation procedures for any company with employees or customers who do not share the same language.  A few key steps can help a business become more multilingual:
Provide employees or customers with a survey to determine communication needs.
Conduct interviews with staff, customers, and community members to learn more about the languages most commonly spoken by these populations.
Analyze the latest census data in the areas surrounding your business or primary customer bases.
Ensure language translation needs are a part of planning processes throughout the company.  Consider forming a multilingual language team to focus on this priority.
Include interpretation and translation services in the budget during strategic planning sessions.  Ensure the quality and professionalism of the translation company match the complexity and degree of accuracy required in the projects.
Share success stories with leaders so they can see first-hand the difference translation services make both internally and with your customers and community.
If your organization has essential work requiring translation, choose the professionals at The Perfect Translation.
At The Perfect Translation, we use professional translators with language fluency and proven backgrounds in the industries they translate for.  For example, you can expect the most accurate language translations of contracts, purchase agreements, and patent registrations from our team members with years of experience in the legal profession.
We provide certified and notarized document translation services for all document types associated with industries such as immigration, business, real estate, financial, academic, legal, and medical.  We'll make sure your document isn't just run through a software program but that it's translated by humans who understand the source language and ensure it's accurately converted into the target language.  Contact us today for a free quote!